HYPE ABOUT DOTA 2 HERO (DURANA) AKA PUPPET MASTER
'Puppet Master' is a hero that was originally a part of another MOBA called Heroes of Newerth. The hero had a number of cool and unique abilities, some of which allowed him to push and move enemy heroes according to his will.
Back in August, Reddit user /u/UnnamedUser- posted a data mine that details the abilities and talents for potential new heroes. The 'Puppet Master' by far had the most number of these abilities and talents which makes it the likeliest hero to be released next by Valve.
On Wednesday, Reddit user /u/WellisCute found even more data that had information about the Puppet Master's spell icons which increases the likelihood that this hero is actually in the works at Valve.
We are providing dota 2 boost service for our dota lovers. If you want to increase your MMR, make sure you check our prices because we are providing upto 40% discount. 
Also read: Dota 2 Ranks & Ranking System – 2022
VISUAL DOTA STATS PROOF ABOUT PUPPET MASTER
Following the images are possibly the abilities and spell icons of the new Dota 2 hero.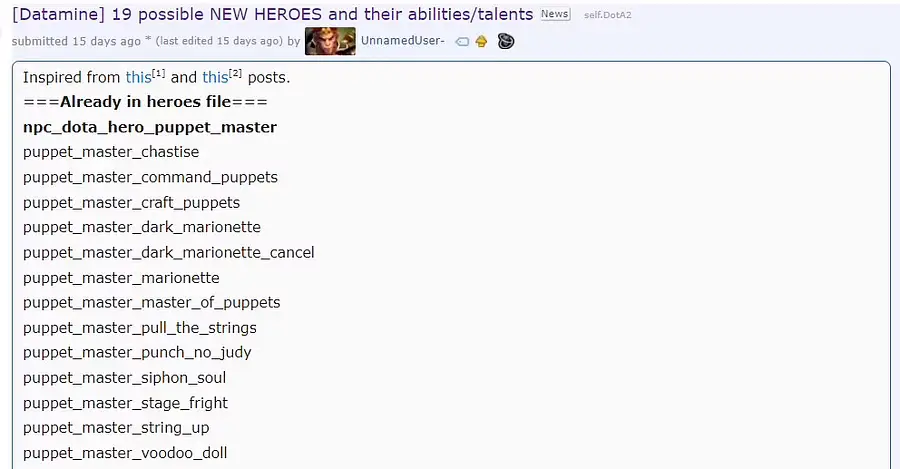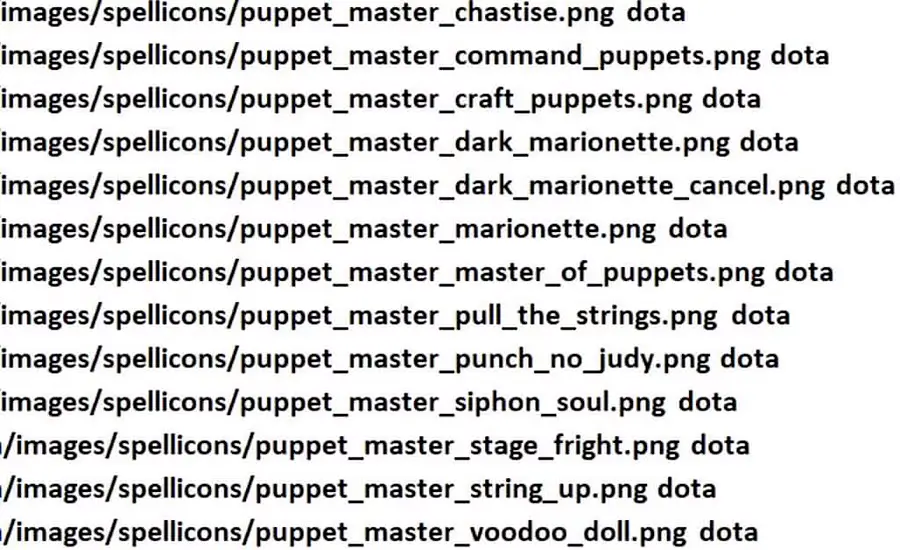 PUPPET MASTER IS ALREADY FROM DOTA UNDERLORDS
The hero's name is Anessix, The Mistress of Secrets. And would you look at that official description of the hero in the bottom left corner?
Yep, it is likely that she is the Puppet Master who will be added to the game. However, this isn't a confirmation that she will be added to the game. There could be multiple Puppet Masters in the Dota 2 verse, but it is quite unlikely.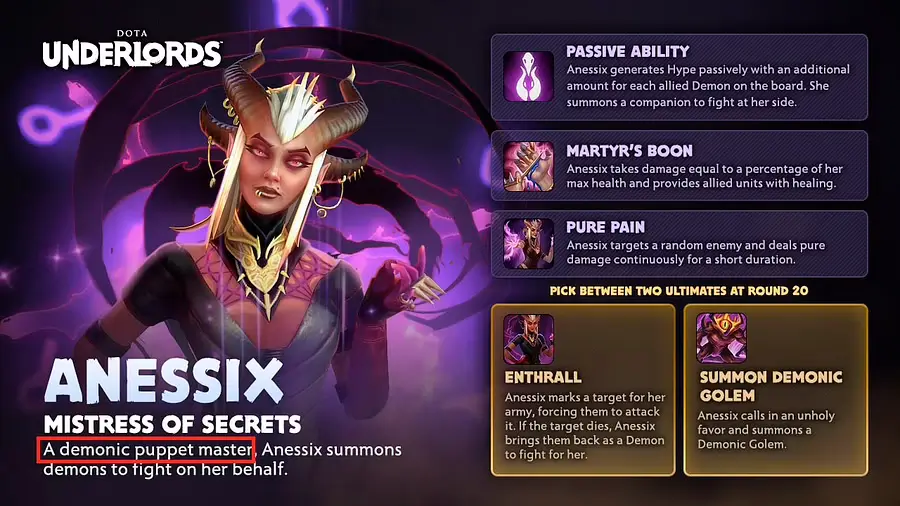 VOICE MENTION OF DOTA 2 PUPPET MASTER IN DIFFERENT HEROES
Source: Reddit
So, there's a guy on dota2.ru, CIS forum, who made a theory about a new hero. Since the text is in russian, I will retell main arguments why we will see Durana in game.
Mars unused responses such as "Get out of my head", "Wait, I don't see any strings", "No one controls a God while I'm around". So, we will surely see a mind-corrupting hero.

Snapfire unused response: "That's for takin' advantage of Mortimer!"

Hoodwink tells us about Durana in her monologues and responses (mostly monologues). For example: "I'll punch a Durana right in its stupid eye and take a tentacle for snarlers!".

Also, Hoodwink tells us about Durana's "conjunction": "But the first ones were conjured up outta thin air by some wizard. And wizards are morons. So of course the beasties got outta control and ran amok."

Short Film Contest 2021 announcement. In the end of the video, right after Magnus fall a tentacle with clapperboard appears on the screen. Is it a tentacle? Most likely, because it's not Dazzle's or DW's hand. Also Valve likes to hide new heroes in their announcements 🙂
So, overall, we know, that the new hero is called Durana. It has tentacles and, most likely, one eye. It can summon small creatures and control minds, but their main motivation is hunger. It was created by a mage (my guess that this mage was Aghanim, because he also have said that he "Had seen creatures with no legs and creatures that are made only of legs" or something like that. And he likes to summon stuff, you know, haha).
That's it. I can only add, that it will be interesting, if Durana is the creature that ate or destroyed Earthshaker's Arcana world. Special thanks to CasTisha, the author of the theory.
Tell me what you think in the comments!
Edit: Yep, most possibly, that's not Durana's tentacle, but a DW's hand. Even if it is the truth, it doesn't change a lot.