Earn up to 31,000 Battle Points with Cavern Crawl in the Dota 2 Battle Pass 2022. Here's how to play and all the item set rewards on offer.
On September 1 Valve released The International 2022 Battle Pass. Just like the previous years, it features Cavern Crawl with three sets as a reward at the end of every role path. This year it's sets for Juggernaut, Slardar, and Crystal Maiden.
All sets have three styles, which has to be unlocked by finding fragments during crawl. Another rewards include 53 small chests, each give 250 Battle Points, and 9 Large Chests with 2000 Battle Points in it. The cavern also features "Oracles", which reveal the location of some large chests.
Valve released the Dota 2 Battle Pass 2022 on 1st September ahead of the prestigious The International 2022, resulting in the prize pool skyrocketing over $4 million mere hours after its release. And who can blame them; the 2022 Battle Pass offers many lucrative rewards, like a Faceless Void Arcana, Personas, Immortal Treasures, and heaps more!
Unlocking these rewards is straightforward, tasking Dota 2 players with levelling up the Battle Pass using Battle Points. While players can do this organically with Weekly Quests, doing the Dota 2 Cavern Crawl is another effective method. Here's how to get 30 Battle Pass levels and exclusive item sets for Juggernaut, Slardar, and Crystal Maiden in Cavern Crawl.
How to play Cavern Crawl in Dota 2 Battle Pass 2022
Cavern Crawl is a recurring feature in the 2022 Dota 2 Battle Pass, allowing players to explore "molten pathways carved by the Fires of Ulmarain" to unlock Battle Points, Dota Plus Shards, and exclusive item sets.
To play Cavern Crawl in Dota 2, players must win matches in applicable game modes (typically All Pick or Turbo) with any of the designated heroes in the maze's three major pathways (i.e., Utility, Carry, and Support). Winning games with these heroes will advance players' Cavern Crawl progress.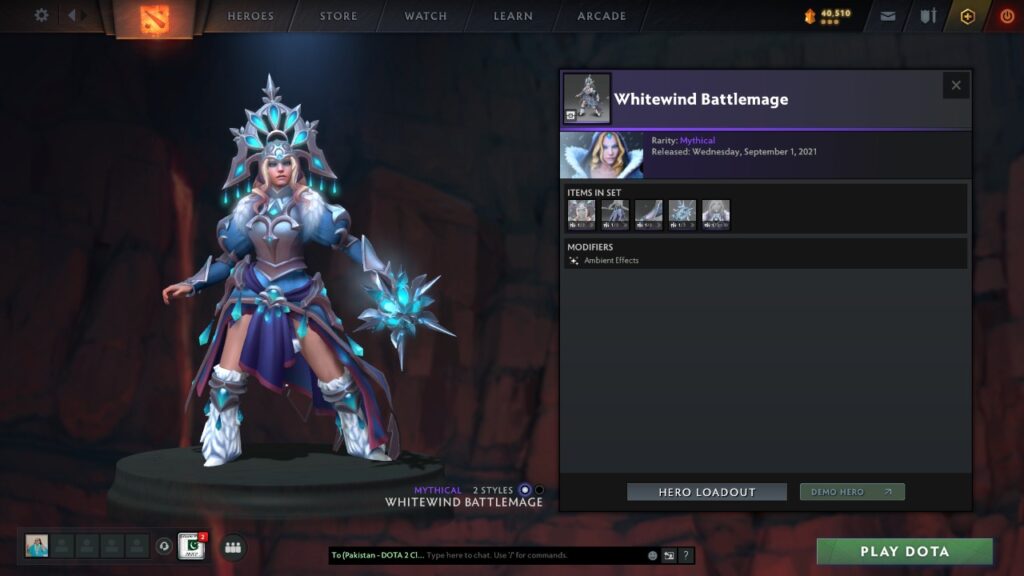 Some paths are obstructed, requiring special tools or heroes to cross. For example, there's a Fire Wall that only opens using Elemental Rune; or Lava Flow that can only be crossed with Winged Boots. These are all the tools players have at their disposal; they are randomly unlocked as players progress through the Cavern Crawl maze.
Oracle – Reveals the location of a high-value reward
Winged Boots – Used to fly over obstacles
Elemental Rune – Contains a spell to neutralize elemental magic
Rocket Flare – Used to scout unexplored rooms
Netherswap Wand – Swap a hero with a random one
Culling Blade – Kills a Wounded hero (previously defeated in Turbo mode)
Notably, playing Turbo games will only credit half of the progress of a regular Dota 2 match, with the first Turbo victory weakening the hero. The second victory will mark the Cavern Crawl hero completed; otherwise, players can use Culling Blade (one of the available tools) to defeat the wounded hero. 
All Cavern Crawl Rewards in Dota 2 Battle Pass 2022
As mentioned, Cavern Crawl offers many rewards in the form of Battle Points, Dota Plus Shards, and exclusive final reward item sets for Crystal Maiden, Slardar, and Juggernaut. We've detailed each bonus below.
Small Points Chest – 250 Battle Points and 125 Dota Plus Shards (53 available)
Large Points Chest – 2,000 Battle Points and 1,000 Dota Plus Shards (9 available)
Style Unlock Fragment – Find three fragments to unlock a style on the final reward set
Final reward item sets
Crystal Maiden "Whitewind Battlemage" Item Set (Mythical) – Rewarded after completing the Support pathway
Slardar "Stonefish Renegade" Item Set (Mythical) – Rewarded after completing the Utility pathway
Juggernaut "Isle of Dragons" Item Set (Mythical) – Rewarded after completing the Carry pathway
Dota 2 players can earn 31,250 Battle Points (roughly 31 Levels) in Cavern Crawl. A second, icy domain with even more rewards will unlock with the arrival of the Dota 2 Battle Pass: Part 2 in November 2022.
The wait for the 2022 Dota 2 battle pass is finally over and fans are already snapping it up, which has seen The International 11's prize pool shoot up to $3 million within just a handful of hours. But, that current layout of content and how Valve is structuring both the battle pass and its feed into that prize pool has left fans feeling an early sense of dread. 
Yes, just like in previous years the 2022 battle pass will put 25 percent of every purchase into the TI11 prize pool—with a big asterisk this time.
But that is only half the story this time, as Valve shifted the timeline for the battle pass by about three months and has split it into a Part I and Part II. 
BATTLE PASS IS NOW DIVIDED IN 2 PARTS 
This year's Battle Pass has been divided into two parts. Part 1 (September 1, 2022-November 2, 2022), which is currently online, looks to celebrate The International 2022. Meanwhile, part 2 (November 3, 2022-January 12, 2023) will bring in the post-tournament season "with a frigid twist on the classic Diretide event."
It has been confirmed that Battle Pass 2022 features regional pricing for the Level 1 Pass.
Part 1 brings Claszian Apostasy, the much-awaited DOTA 2 arcana for Faceless Void Arcana. The makeover gives him a Lovecraftian horror look, as each aspect of his abilities is given a custom makeover. The cosmetic will be unlocked at Level 495.
Players can also unlock a second alternate style by earning 250 points. Each enemy dying in a Chronosphere gives one point, and a single victory can have a maximum of six points. Kills and assists both count.
Part 1 will also see the arrival of Exile Unveiled, a cosmetic persona for Phantom Assassin. It is tagged as coming soon and will be positioned at Level 296. The description available for the item is as follows: